Expertise.com has named Chady Property Management one of Murfreesboro's best property management companies for 2022 and 2023. This honor stands out among its competitors in the competitive Murfreesboro market due to their exceptional commitment to providing quality services to customers. Let's explore why Chady Management was chosen for this award and the services they provide for landlords and homeowners.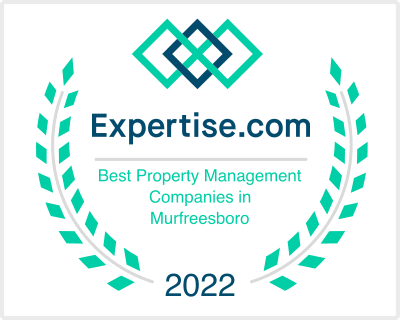 High Standards for Quality Service
Expertise.com stands behind the quality of businesses and their work by showcasing only highly qualified professionals you can trust. Their rigorous research ensures they bring readers reliable, verified services each time they recommend a business or individual. By being selected as one of Murfreesboro's best, Chady Property Management has demonstrated its commitment to excellence in the property management industry.
Why Chady Management?
Chady Property Management earned this recognition because of their commitment to customer service. With years of experience in residential property management in Middle Tennessee. Their team is dedicated to helping clients find the perfect rental property for their vacations that suits their needs. Chady Property Management also has a goal of protecting their landlord's investments with professional maintenance services.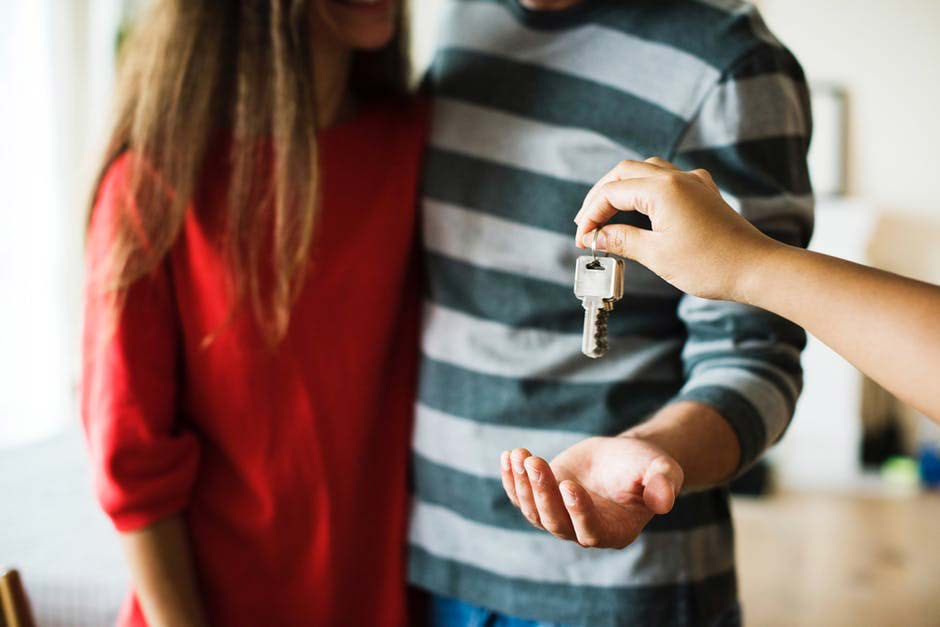 Resources for Landlords & Homeowners
Chady Property Management's team also provides extensive resources for landlords and homeowners, such as detailed information about tenant screening criteria and processes, as well as online tutorials on how to maintain your property properly. They even have a blog that provides helpful advice on topics such as how to hire a real estate agent or what you need to know before renting out your home. Having these resources available allows them to make sure all their clients are kept informed about changes in legislation or guidelines that may affect them as landlords or tenants so they can better protect their investments.
Property Management Services
Chady Property Management services offer a range of services, including setting up accounts, securing permits, filing monthly taxes for owners, and property maintenance. They also provide extensive resources for landlords and homeowners, such as tenant screening tools, online rent payment options, rental agreements, rental calculators, and more. With these resources at your fingertips you can rest assured that all aspects of your rental properties are managed efficiently and professionally.
Here is a list of all of the property management services Chady offers:
Setup: Chady's property manager will get your permit, photographs of your rental, and keyless entry setup and take care of you.
Front desk service: Chady's property manager will answer your pre-booking questions timely and effective, along with arrival management, guest services, and extra service requests.
Hotel quality services: Chady will provide quality towels and linens for your rental.
Listing Management: Chady's property management team will list your property on major vacation rental sites to reach more potential customers.
Package Management: The property manager will put together packages for your guests. Whether honeymooners, bachelorettes, or birthday guests are staying, there are individualized packages to choose from!
Supply stocking: The property managers will ensure that each rental has supplies such as kitchen and bathroom essentials.
Guest Vetting: Guests will have to go through a strict screening process before check-in at your rental property.
Price Management: Our management company will ensure that your vacation rental is rented at the highest price possible.
Cleaning and maintenance: Chady has in-house professional cleaners that will clean your rental and leave it in pristine condition for your renters!
Monthly Tax Filing: Chady handles all of your monthly taxes - phew!
Property reporting: Chady's property manager will have a clear reporting of customer engagement and past, current and future income potentials.
Staging: Chady has a professional staging team that will stage your rental property within your budget.
Lawn Care: Chady will ensure your yard is up to par with their lawn care services.
Property Maintenance: Chady's Property Management has a network full of highly skilled professionals that will ensure that all maintenance and repair requests are taken care of.
Marketing: Chady partners with the top marketing agency to keep your vacation rental noticed while maximizing your listing potential.
Client Satisfaction
At Chady Property Management, customer satisfaction is their top priority; this is reflected in their commitment to providing reliable services at an affordable price with exceptional customer service all year round. Whether you are looking for someone to manage your rental properties or need advice on how best to maintain them, the Chady Property Management team can help you make informed decisions that will save you time and money in the long run. The proof is in the data, which states that Chady Property Management has an average of a 4.8 rating on most major platforms. Chady strives for five-star experiences and excellence every time, and the Expertise.com recognition proves just that.
Get started in 1, 2, 3 ...
Getting started with Chady Property Management is easy and stress-free. Our team will work with you to understand your specific needs and goals for your property. We will then review local qualifications to ensure that we are pricing your property competitively. Once you have decided to partner with us, we will handle the entire property and guest experience. You can sit back and relax, knowing that we will keep you updated with detailed reports throughout the process.
Thank you Expertise.com
The recognition from Expertise.com is just one more example of why Chady Property Management stands out among its competitors in Murfreesboro's competitive market due to their exceptional commitment to providing quality services to customers. If you're looking for a reliable property management company in Murfreesboro, then look no further than Chady Property Management!
What are you waiting for? If you are a landlord of a rental property and need a property management company to manage your rental, look no further than Chady Property management. We are happy to take the stress away from you. Contact us today at 615-307-0716 or [email protected]. We are excited to hear from you!