Expertise.com has named Chady Property Management one of Murfreesboro's best property management companies for 2022 and 2023. This honor stands out among its competitors in the competitive Murfreesboro market due to their exceptional commitment to providing quality services to customers. Let's explore why Chady Management was chosen for this award and the services they provide for landlords and homeowners.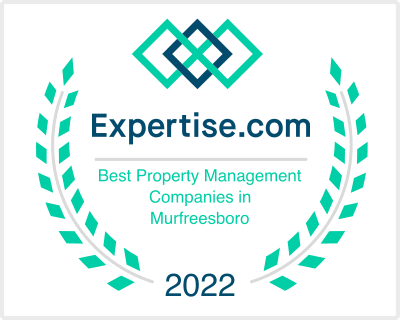 High Standards for Quality Service
Expertise.com stands behind the quality of businesses and their work by showcasing only highly qualified professionals you can trust. Their rigorous research ensures they bring readers reliable, verified services each time they recommend a business or individual. By being selected as one of Murfreesboro's best, Chady Property Management has demonstrated its commitment to excellence in the property management industry.
Why Chady Management?
Chady Property Management earned this recognition because of their commitment to customer service. With years of experience in residential property management in Middle Tennessee. Their team is dedicated to helping clients find the perfect rental property for their vacations that suits their needs. Chady Property Management also has a goal of protecting their landlord's investments with professional maintenance services.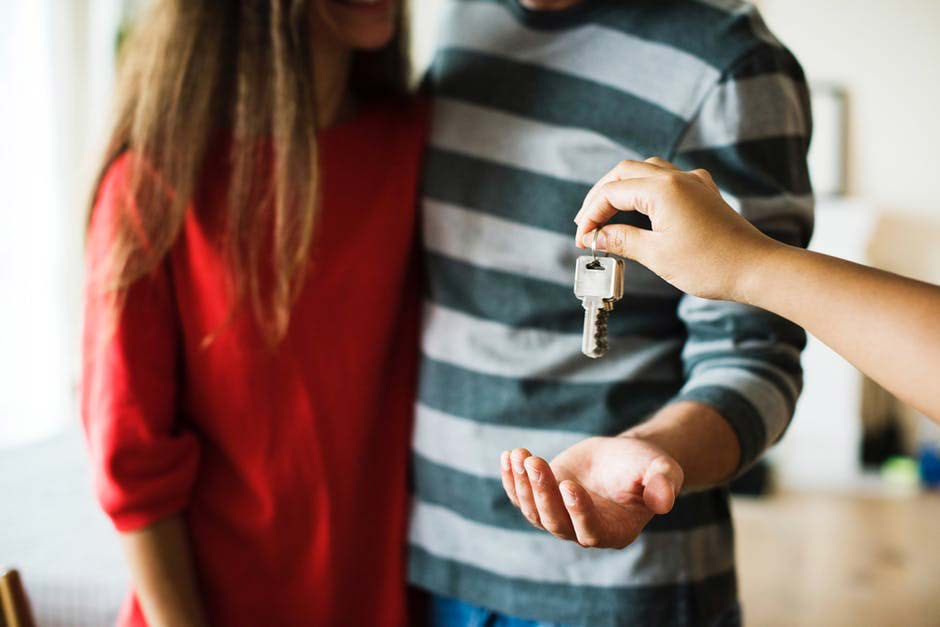 Resources for Landlords & Homeowners
Chady Property Management's team also provides extensive resources for landlords and homeowners, such as detailed information about tenant screening criteria and processes, as well as online tutorials on how to maintain your property properly. They even have a blog that provides helpful advice on topics such as how to hire a real estate agent or what you need to know before renting out your home. Having these resources available allows them to make sure all their clients are kept informed about changes in legislation or guidelines that may affect them as landlords or tenants so they can better protect their investments.
Property Management Services
Chady Property Management services offer a range of services, including setting up accounts, securing permits, filing monthly taxes for owners, and property maintenance. They also provide extensive resources for landlords and homeowners, such as tenant screening tools, online rent payment options, rental agreements, rental calculators, and more. With these resources at your fingertips you can rest assured that all aspects of your rental properties are managed efficiently and professionally.
Here is a list of all of the property management services Chady offers:
Setup: Chady's property manager will get your permit, photographs of your rental, and keyless entry setup and take care of you.
Front desk service: Chady's property manager will answer your pre-booking questions timely and effective, along with arrival management, guest services, and extra service requests.
Hotel quality services: Chady will provide quality towels and linens for your rental.
Listing Management: Chady's property management team will list your property on major vacation rental sites to reach more potential customers.
Package Management: The property manager will put together packages for your guests. Whether honeymooners, bachelorettes, or birthday guests are staying, there are individualized packages to choose from!
Supply stocking: The property managers will ensure that each rental has supplies such as kitchen and bathroom essentials.
Guest Vetting: Guests will have to go through a strict screening process before check-in at your rental property.
Price Management: Our management company will ensure that your vacation rental is rented at the highest price possible.
Cleaning and maintenance: Chady has in-house professional cleaners that will clean your rental and leave it in pristine condition for your renters!
Monthly Tax Filing: Chady handles all of your monthly taxes - phew!
Property reporting: Chady's property manager will have a clear reporting of customer engagement and past, current and future income potentials.
Staging: Chady has a professional staging team that will stage your rental property within your budget.
Lawn Care: Chady will ensure your yard is up to par with their lawn care services.
Property Maintenance: Chady's Property Management has a network full of highly skilled professionals that will ensure that all maintenance and repair requests are taken care of.
Marketing: Chady partners with the top marketing agency to keep your vacation rental noticed while maximizing your listing potential.
Client Satisfaction
At Chady Property Management, customer satisfaction is their top priority; this is reflected in their commitment to providing reliable services at an affordable price with exceptional customer service all year round. Whether you are looking for someone to manage your rental properties or need advice on how best to maintain them, the Chady Property Management team can help you make informed decisions that will save you time and money in the long run. The proof is in the data, which states that Chady Property Management has an average of a 4.8 rating on most major platforms. Chady strives for five-star experiences and excellence every time, and the Expertise.com recognition proves just that.
Get started in 1, 2, 3 ...
Getting started with Chady Property Management is easy and stress-free. Our team will work with you to understand your specific needs and goals for your property. We will then review local qualifications to ensure that we are pricing your property competitively. Once you have decided to partner with us, we will handle the entire property and guest experience. You can sit back and relax, knowing that we will keep you updated with detailed reports throughout the process.
Thank you Expertise.com
The recognition from Expertise.com is just one more example of why Chady Property Management stands out among its competitors in Murfreesboro's competitive market due to their exceptional commitment to providing quality services to customers. If you're looking for a reliable property management company in Murfreesboro, then look no further than Chady Property Management!
What are you waiting for? If you are a landlord of a rental property and need a property management company to manage your rental, look no further than Chady Property management. We are happy to take the stress away from you. Contact us today at 615-307-0716 or [email protected]. We are excited to hear from you!
Nestled in the heart of Tennessee, Nashville is a vibrant city that is known for its music scene, and it has been dubbed the "Music City." The city is home to numerous recording studios, music venues, and country music museums. In addition to its musical heritage, Nashville is also known for its food. The city boasts a wide variety of restaurants, from casual diners to upscale eateries. And no visit to Nashville would be complete without sampling some of the local cuisine, which includes such specialties as hot chicken and Southern-style barbecue. Whether you're looking for live music, good food, or a taste of history, Nashville has something to offer everyone.
If you're thinking of investing in a rental property, Nashville is a great option. The city has seen a boom in short-term rentals in recent years, and as a result, there is high demand for well-located and well-appointed properties. Davidson County has strict regulations regarding short-term rentals, but these are relatively easy to comply with if you use a reputable property management company. Investing in a rental property in Nashville can be a wise decision that provides you with a good return on investment. In this blog post, we'll walk you through how to get a short-term rental permit in Nashville and provide some helpful tips along the way. Let's get started!
There are two types of short term rentals
To post your unit or home on a short-term rental site, you are legally required to obtain a permit from Nashville's Metro Codes Department. While the process may seem overwhelming at first, with a little bit of time, research, and proper documentation, you'll be ready to rent in no time. The first thing to keep in mind is that there are two types of short-term permits (STRPs) in Nashville. Depending on your situation, you'll apply for either an owner-occupied or a non-owner-occupied permit.
Updated process change
According to https://www.nashville.gov/departments/codes/short-term-rentals/apply-short-term-rental-property-permit there was a process change that went into effect on March 1, 2022.
The effective change states: "In an effort to streamline the process for obtaining a short-term rental permit, and in order to continue protecting the health and safety of short-term rental tenants, effective March 1, 2022, the Nashville Fire Marshal's office will no longer conduct inspections on single and two-family homes. Instead, short-term rental permit applications in these homes must include a certification from a state-licensed architect, engineer, or home inspector that the home complies with Metropolitan Code of Laws § 6.28.030.A.5.b and § 6.28.030.B.5.b. No permit will be issued without this certification."
Step One: Proof of Tax Payments
The Metropolitan Code requires that all applicants for a permit must provide proof of payment of all taxes due, including property taxes and, for permit renewals, all applicable room, occupancy, and sales taxes required by state law. To avoid delays in processing your application, please be sure to have your tax records in order before submitting your application.
You can find out more information by clicking this link, which will take you to the Metropolitan Trustee's office.
Step Two: Create a Floor Plan
The second step to obtaining your short term rental permit is to provide a floor plan that is either official or hand drawn. The floor plan should include all rooms, the location of windows, doors, and smoke detectors. Remember, smoke detectors are required in any area that would be used for sleeping. Also, there is a maximum of four sleeping rooms for a short term rental property. If you have more rooms than that you do not qualify for a short term rental permit.
Step Three: Show Proof of Liability Insurance
Step three is showing proof of liability insurance. Liability insurance includes fire, hazard, and liability insurance. The coverage should have limits in place to not have less than one million dollars per occurrence.
Note: Some listing companies (such as airbnb or vrbo) may offer homeowners the appropriate insurance that meets requirements.
Step Four: Have a Notarized Affidavit
In order to apply for a permit, the applicant must provide a notarized affidavit confirming that all of the information provided during the application process is accurate and true. If the owner of a property wants to use a property manager (like Chady) or rental company to apply for the permit on the homeowner's behalf, they must fill out and sign this notarized affidavit authorizing the third party. By signing this affidavit, the property owner is taking responsibility for ensuring that all of the information provided in the application is accurate and up-to-date. This helps to ensure that the city has accurate records of all short-term rental properties in operation and that these properties are being operated in compliance with all applicable regulations.
Click here for the notarized affidavit form for Owner occupied applicants
Click here for the notarized affidavit for Non-owner occupied applicants
Click here for the notarized affidavit for the third party
Step Six: Provide proof of adjacent property owners
To continue the process of obtaining your short-term rental permit, as an owner, you are required to notify your adjacent property owners. For each adjacent property, this proof can be done in multiple ways. Here are the ways that this portion can be accomplished: the form of a signature from the owner, a signed receipt for U.S. registered or certified mail addressed to the owner, or notice from the U.S. Postal Service that registered or certified mail was refused or not timely accepted. If the adjacent property is owned by the Metro Government, notification is not required. This requirement helps to ensure that all affected parties are aware of the proposed project and have an opportunity to provide input. In turn, this helps to create a more open and transparent process that leads to better outcomes for everyone involved.
Click this link to access:
proof of notification for owner-occupied applicants
proof of notification for non-owner occupied applicants
Click this link to access the instructions and details for "how to identify and notify adjacent property owners.
Step Seven: Homeowner must have a Homeowners Association statement and Responsible Party Information
Step seven is having the Homeowners Association statement. The Homeowners Association statement is divided into two sections. The first section is having the applicant provide a statement confirming having a short-term rental will not violate their Homeowners Association Agreement, codes, restrictions, or bylaws. The second section is to have the owner provide proof of someone that can be a local responsible party. This responsible party has to be twenty-five mile radius of a short-term rental property. This second section requires the name, address, email, and phone of the local responsible party.
Click here to fill out the Homeowners Association and Contact Information form
Step Eight: Have Proof of Residence
When applying for an owner-occupied permit, the property owner must show proof of residence with two forms of documentation. These forms must include the address of the residence in question and can be one of the following: a Tennessee driver's license, another state ID card, Davidson County voter registration card, pay stub, work ID or badge, IRS W2 form, or bank statement. Utility bills will unfortunately not suffice as proof of residence. However, with any of the aforementioned documents, the residency will be successfully established and the permit can be granted.
Step Nine: Submit Application for Review
When you have collected all of the forms that you need, the final step is submitting your application for review. To do this you will put all of your documents into a singular PDF file and send the PDF file to [email protected] along with your contact info. Once you do this your application will be placed under review.
Important to note - Once Approved
Once your application is reviewed and accepted there are a few things to note to remember. First, if you are one or two-family dwelling you will need to follow the effective process change with getting a certification. If you are are multifamily dwelling you will need to schedule an inspection with the Nashville Fire Department with using this email: [email protected].
When emailing include your temporary permit number, address, phone number, and permit number. Once the inspection is completed and approved by the Fire Marshal, you must pay a $313 permit fee before you can get your official permit. When you get your permit you are now allowed (and required) to post your short term rental property online.
Once 365 days have passed you are required to renew your short term rental property. Click here to renew your property annually.
Applying for a short-term rental permit in Nashville is a relatively simple process, but remember the few things listed above. Be sure to allow yourself plenty of time to complete the application and gather all the required documents. If you have any questions along the way, reach out to Chady Property Management for assistance. With these tips in mind, you'll be well on your way to securing your permit and welcoming guests into your home!